"LoveTech www.lovetech.org is a community supporting the pioneers of live electronic musicianship. We combine musical innovation and inspired celebration to produce an immersive & heartfelt multi-sensory experience. Our engaging playshops, interactive art, and hands-on Digital Jam Lounge help create an optimal environment for education and collaboration. Discover the future of music technology & live performance! LoveTech will blow your mind, shake your ass, and inspire your creative soul."
Here's a selection of the Technological Wonders you will find within......
Moldover: MiniMasher
A three-player JamBox for seamlessly playing Beats, Bass, and Synth in a visually and musically interactive group experience.
Tim Thompson: Space Palette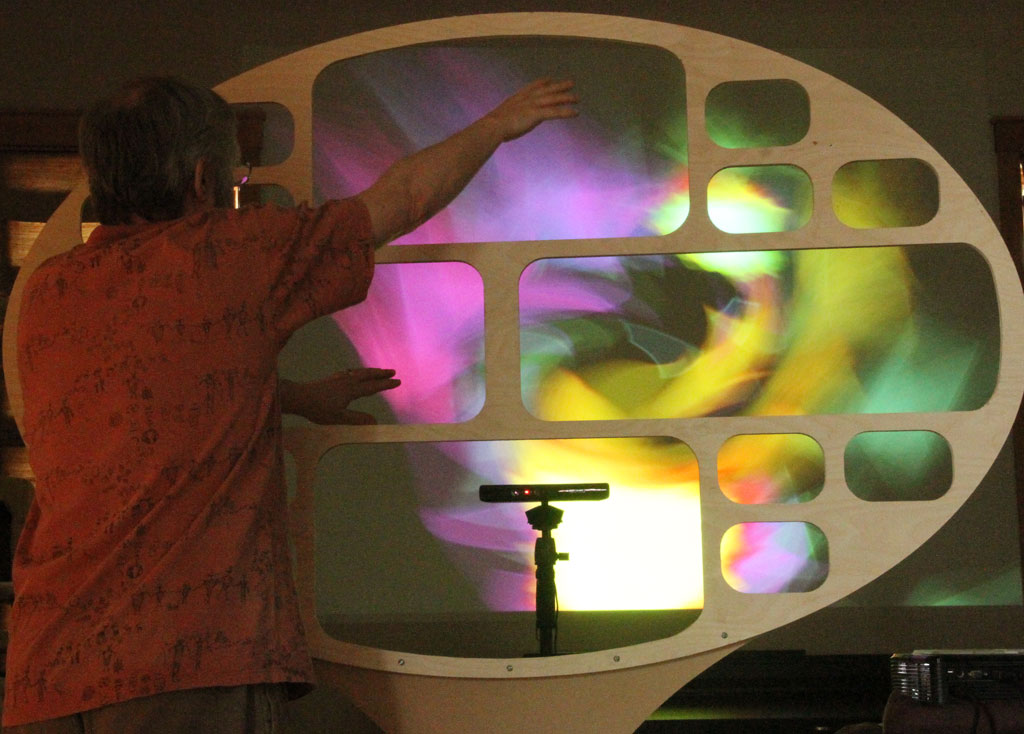 The Space Palette is an interactive Kinect-based music & graphic instrument, a realtime synesthetic media experience controlled directly by waving your hands in space.
Anticlockwise: Magic Sandbox and surrounding Bodyscape
An immersive projection mapped world of mountains and oceans that you can sculpt with your hands out of sand, and literally lie inside of with your entire body.
Anticlockwise: Projection Mapped Sequencer
A live looping conveyor belt of bouncy glowing beats, eminently playable for spontaneous 4-way music jamming madness.
Rich DDT & Justyn Myers: Time Machine
An original plasma-powered temporal flux chambercapable of tearing a hole in the space-time continuum. SF's Center for Inter-Dimensional Research (CiDR) recently took interest and built a new interactive console for navigating fractal anomalies in the timeline.